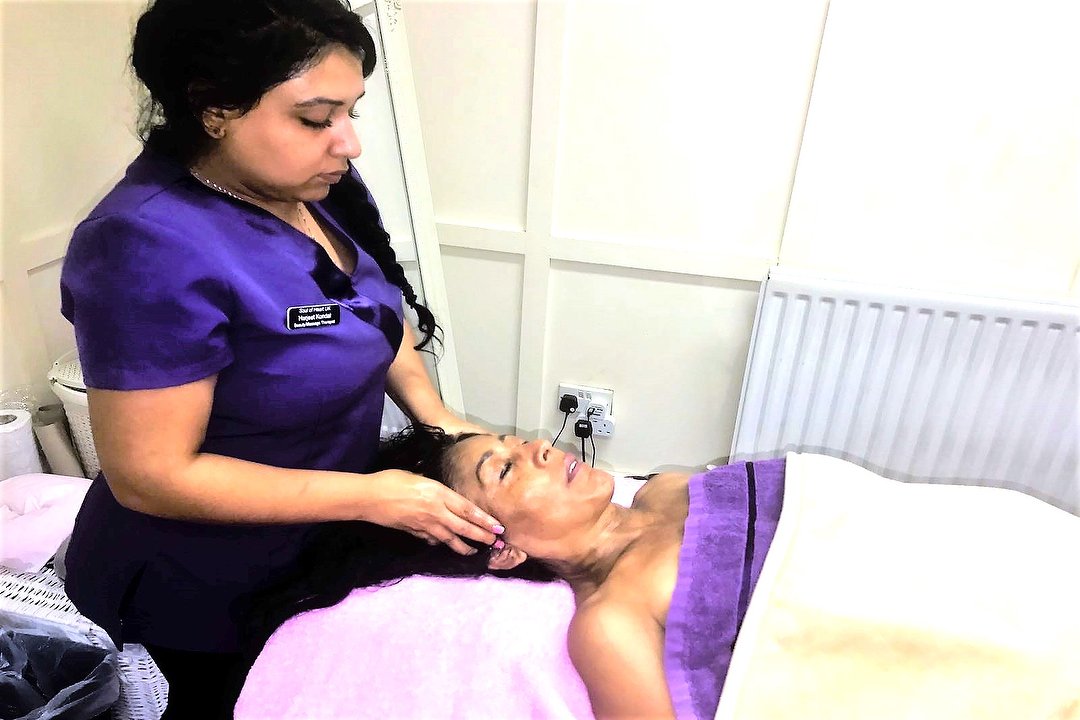 Soul of Heart UK Beauty and Massage Therapy treatment room operates on an appointment only basis.
No walkins are seen but same day appointments can be made by booking online, or contacting the venue directly by phone. These appointments are subject to availability.
Providing a sense of well-being and promoting a positive energy throughout all treatments.
Free consultations are given prior to the appointment taking place to ensure the best possible toutcome for you.
My Holistic approach means treating you as a whole person, physical ailments aside.
I will transfer my healing positive energy onto you through the sense of touch.
You will truly feel magical, whether you book in for a massage or a facial, my approach is always Holistic and always puts the clients needs first.
Top quality, Professional Service every time.
Let me beautify you externally and heal you from within, only at Soul of Heart UK.
(Some treatments may be unsuitable for pregnant ladies, please phone to check before booking. I also cannot carry out treatments with children or more than the attendee on the premises.
I appreciate your co-operation.
Thank you.
Harjeet
Soul of Heart UK.
"**AMAZING ** super relaxing tension buster. Excellent as always"
delia
"**ABSOLUTELY WONDERFUL** Never disappointed always super relaxing and very professional treatment. I was in pain on Friday and very stressed. And I walked out feeling full of resolve and ready to face the world again! HARJEET is a miracle worker!"
delia
"Great massage and facial - thank you!"
Victoria
Contact
658 Chester Road
Chester Road Industrial Estate
Wylde Green
Sutton Coldfield
B23 5TE
Call us07913 905332
Monday

Closed

Tuesday

10:00 - 17:00

Wednesday

10:00 - 17:00

Thursday

12:30 - 17:00

Friday

10:00 - 16:00

Saturday

10:00 - 16:00

Sunday

Closed